Headlight Restoration starting at $68.50
Over a period of time the effects of the suns harmful UV rays, weather, and road debris will degrade the look and function of your acrylic headlights. These forces can result in a headlight which looks poor in appearance and loses its most important function its' ability to illuminate.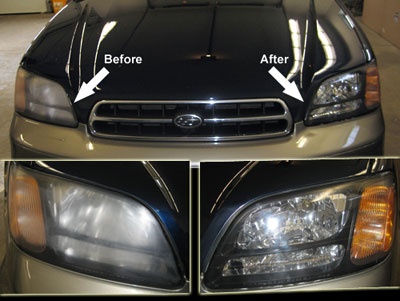 Inspection Stickers are what we do.